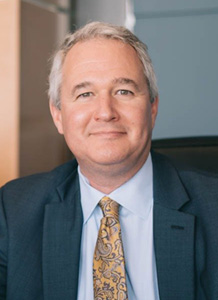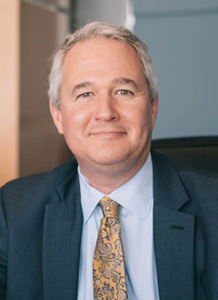 Chris Johnson
Chris Johnson has served estate planning, probate and trust administration clients since 1995, been recognized as a "Top Attorney" by Pasadena Magazine for several years and has received a "Superb" 10.0 rating from Avvo. He has returned to private practice this year, after working with U.S. Trust's Pasadena and Los Angeles teams as a Senior Vice President and Senior Trust Officer, assigned to high net worth and ultra high net worth families in their generational wealth transfer planning and wealth planning needs.
Chris has extensive experience as a lawyer in estate planning, probate, special needs trusts, life insurance trusts, charitable remainder trusts, elder law and probate litigation. He works with small to large estates, including business succession planning and asset protection. He has teamed with the Skapik Law Group to offer their aggressive trial experience–between them they have obtained multi-million dollar settlements and courtroom verdicts for their clients in trust and will actions, elder abuse, class actions and personal injury.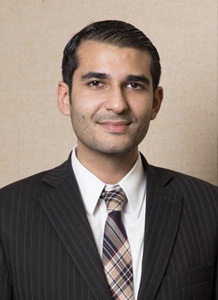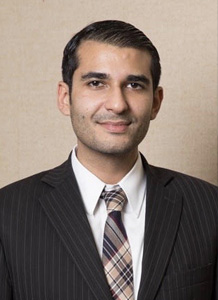 Dilair Nafoosi
Dilair Nafoosi serves as Of Counsel to the Law Offices of Christopher B. Johnson, in addition to having his own practice. His practice focuses on trust and estate litigation, including conservatorships, decedent estates, and trust and estate administration. Prior to joining the Law Offices of Christopher B. Johnson, Mr. Nafoosi practiced law for years as an associate and contract attorney for some of the most prominent probate litigation firms in Los Angeles County.  His specialized experience combined with the firm's other core strengths and lean business model allows Mr. Nafoosi to provide compassionate, quality, cost effective legal counsel to each individual client. Mr. Nafoosi prides himself on getting results for his clients through hard work, communication, creativity, and mastery of legal knowledge.
During law school, Mr. Nafoosi worked for Mayor R. Rex Parris of Lancaster, California, and served on Governor Jerry Brown's Clean Water Stakeholder's Group, as well as providing legal representation to migrant farm workers in Salinas, California as part of his commitment to equal access to justice. He is an active member of his church and a regular attorney volunteer with Christian Legal Aid of Los Angeles. He belongs to the Los Angeles County Bar Association, the Pasadena Bar Association, and is a board member of the National Association of Insurance and Financial Advisors, Greater Foothills.  Prior to becoming an attorney, Mr. Nafoosi successfully made a living playing poker professionally in Las Vegas, Nevada, and owned a real estate business during college.
Mr. Nafoosi received his Juris Doctorate from Pepperdine University School of Law and his Bachelor of Science from Carnegie Mellon University, graduating with honors. He is admitted and certified to practice law before all courts in the State of California.
THIS TESTIMONIAL OR ENDORSEMENT DOES NOT CONSTITUTE A GUARANTEE, WARRANTY, OR PREDICTION REGARDING THE OUTCOME OF YOUR LEGAL MATTER.
Please call (888) 503-7615 or email to discuss your questions and schedule a free consultation: estate planning, probate, trust administration, financial or physical elder abuse, will or trust contests and probate litigation in Los Angeles, San Bernardino and Riverside counties. We offer flat, hourly and contingent fees, based on the type of matter.