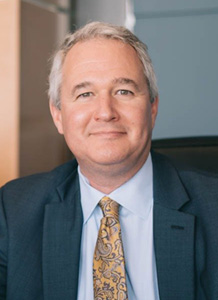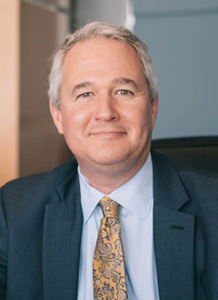 Chris Johnson
Chris Johnson has served estate planning, probate and trust administration clients since 1995, been recognized as a "Top Attorney" by Pasadena Magazine for several years and has received a "Superb" 10.0 rating from Avvo. He has returned to private practice this year, after working with U.S. Trust's Pasadena and Los Angeles teams as a Senior Vice President and Senior Trust Officer, assigned to high net worth and ultra high net worth families in their generational wealth transfer planning and wealth planning needs.
Chris has extensive experience as a lawyer in estate planning, probate, special needs trusts, life insurance trusts, charitable remainder trusts, elder law and probate litigation. He works with small to large estates, including business succession planning and asset protection. He has teamed with the Skapik Law Group to offer their aggressive trial experience–between them they have obtained multi-million dollar settlements and courtroom verdicts for their clients in trust and will actions, elder abuse, class actions and personal injury.
THIS TESTIMONIAL OR ENDORSEMENT DOES NOT CONSTITUTE A GUARANTEE, WARRANTY, OR PREDICTION REGARDING THE OUTCOME OF YOUR LEGAL MATTER.
Please call (888) 503-7615 or email to discuss your questions and schedule a free consultation: estate planning, probate, trust administration, financial or physical elder abuse, will or trust contests and probate litigation in Los Angeles, San Bernardino and Riverside counties. We offer flat, hourly and contingent fees, based on the type of matter.