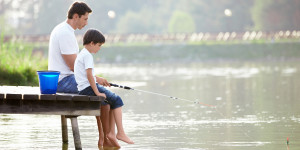 Living or revocable trusts, also called inter vivos trusts, are a popular instrument used in estate planning. Unlike a will that distributes your assets upon your death and does not transfer title to your property until the court issues an order, you can retain full control over your assets and more easily and quickly have your property distributed without court action.
In a living trust, you transfer ownership of all or any portion of your assets to the trust. As the trustee, you retain full control over your assets. You will need to name a successor trustee so that the smooth transition of these assets to your intended beneficiaries can be made upon your passing.
There are other benefits of a living trust.
Avoiding Probate
Living trusts are so popular primarily because they avoid the costs, delays of months or even years, paperwork and other frustrations of probate. Interested parties and family members left out of your will can challenge the will, costing your estate or your executor thousands of dollars in legal fees.
A living trust avoids probate. Almost immediately, your assets can be transferred to your children or other heirs or entities, or whomever are the trust's beneficiaries. The successor trustee will pay your debts and distribute your assets according to the instructions and conditions set forth in the trust.
Automatic Transfer of Property
Unlike a will where the transfer of property can take months or longer, the trust property can be transferred within days or weeks with no court intervention.
Automatic Appointment of Administrator
If you pass away or become incapacitated, your named successor trustee immediately steps in to manage your affairs or assets without court intervention. Since your trust is revocable, you could contest your alleged incapacity if you wish to remain in control of the trust.
Privacy
No one likes their affairs, or "dirty laundry," aired in public. All probate proceedings are public and any transactions are public record. A trust, however, remains private and your assets will be distributed in private.
Less Cost in the Long Term
The preparation of a trust can cost you several thousand dollars. It is a complex legal document that involves separate documents that transfers the assets you want to include in your trust, including bank accounts, retirement accounts, investment accounts, stocks and bonds and real estate. You may also wish to change your life insurance beneficiary to the trust as well as your IRA.
Court costs for probate assets are taken from your estate if you merely left a will. Also, though a trust can be challenged, it is more likely to be confirmed in court.
Social Share