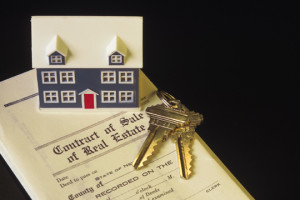 When someone passes away, they leave an estate consisting of that individual's assets and debts. In most cases, decedents leave a will and are considered testate; otherwise, they are considered to have died intestate and their assets pass by that state's laws of intestacy.
By leaving a will, which dictates how you wish your assets to be distributed, or trust instruments that contain your property, you may avoid the probate process but not necessarily. The probate process is a judicial procedure that determines the validity of your will, its interpretation and the management and distribution of your assets and the payment of your debts.
Probate is administered by special probate courts in each state. No probate is administered in federal courts. Probate assets are those that you owned alone. Non-probate assets include funds administered by a life insurance policy or which pass to a beneficiary through a trust. Personal property can be probated in the state where you live while real property can only be probated in the state where it is located.
Personal Representative
Your will should designate your personal representative along with an alternative individual to handle your estate. If no one was named or your representative did not survive your death, the court will appoint someone. In either event, the personal representative is given Letters of Administration or Letters Testamentary that authorizes that person to so act after being sworn.
A document called a Petition for Probate of Will and Appointment of Personal Representative is filed, or some form very similar to this, and the process is initiated.
Notification of Creditors
Depending on the laws of your state, a death notice is published by either your personal representative or the court giving the public notice of the probate of your estate and to allow creditors to file claims or for others who feel they have an interest in the estate.
Property Inventory
One of the main duties of the personal representative is to inventory the real and personal property of your estate to determine value. This determines if there is sufficient value to meet valid creditor claims and those of the estate's beneficiaries. Generally, you will have, or will want to have, a list of your assets contained either in your will or made accessible to your personal representative after your death.
Distribution of the Estate
The final and most important step is the distribution of your estate to your beneficiaries, or heirs, and to any creditors. Before the heirs receive their share, the administration costs including publication and appraisal fees are paid followed by funeral expenses, taxes, and then to remaining claims. If attorneys are used, their fees must be reasonable or based on the state's fee schedule. Your personal representative is also paid a small percentage subject to court approval.
Summary Probate Procedures
For smaller estates, most states have abbreviated procedures that often do not involve any court appearances and can distribute your estate more expeditiously.
Avoiding probate and the costs and time involved should be your goal. Talk to an estate planning attorney when preparing or updating your will about how your assets can be more easily left to your heirs and others without diminishing their value from taxes and the costs of probate.
Social Share