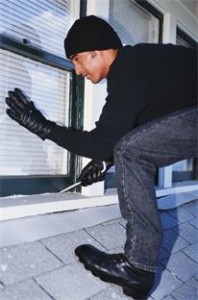 California clients may be aware of claims for trust contests and will contests, and claims for physical and financial elder abuse, but how about when someone interferes with you receiving what should rightfully be your inheritance?
Last year, California's Fourth Appellate District recognized the tort of intentional interference with an expected inheritance (IIEI), something that's been available in most other states for a long time.  In the case, Beckwith v. Dahl, Brent Beckwith accused his partner's sister of lying to him about her intention to prepare a living trust, in order to delay the trust until after a risky surgery so she could inherit the entire estate.  His partner had asked him to bring a will to sign, leaving his entire estate to him, but the sister said a trust would be better and she offered to have it prepared–something she never did.
The court said it was about time to recognize IIEI claims, and said the following must be present to sue:
1. An expectation of receiving an inheritance
2. Intentional interference with that expectancy by a third party
3. The interference was independently wrongful or tortious
4. There was a reasonable certainty that, but for the interference, the plaintiff would have received the inheritance
5. Damages
The court concluded that Beckwith's complaint gave sufficient facts to support a claim for deceit, but not enough to allege IIEI. Given the unique circumstances of this case, the court sent the case back to the trial court to give Beckwith the opportunity to amend his complaint to allege the facts necessary to support an IIEI claim.
How Can I Help?
If you've been cheated out of an inheritance, or are being sued by someone who thinks they have, or have any trust, will or probate matter, give me a call at (888) 503-7615 or by 
email here
.  I serve clients in Los Angeles, San Bernardino and Riverside counties, through offices in Pasadena, Chino Hills and downtown Los Angeles.
Social Share