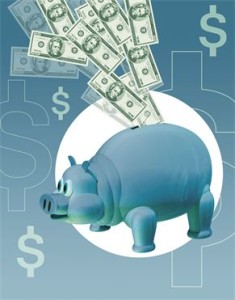 If you've read John Grisham's novel The Rainmaker, you may remember the "paralawyer" who graduated law school but hadn't yet passed the bar exam, Deck Shifflet.  Now the State Bar of California is considering something similar, also inspired by Washington state, called a "limited practice licensing program."  The idea is to make legal access more affordable, as the lack of lower-priced options has created a black market for legal services of dubious value.  Having fixed, and litigated, many estate plans from non-attorneys, I can agree the public needs something better.  "In California, the State Bar gets hundreds of complaints a year about individuals and businesses practicing law without a license, claiming that they can solve legal problems for consumers," notes California State Bar Assistant Chief Trial Counsel Dane Dauphine.
The program may follow Washington's model, which allows legal technicians to select and complete forms, inform clients of procedures and timelines, review and explain pleadings and identify additional documents that may be needed.
Low income persons should also check local non-profit resources like the Union Rescue Mission's legal clinic or Bet Tzedek.  Your employer may offer a legal plan, like Hyatt Legal or Legal Shield, and there are internet legal plans offering attorney advice throughRocket Lawyer or LegalZoom.
Services like estate planning, wills, trusts, trust administration and probate usually have fixed fees or flat rates, so planning for payment is easier, and we make every effort to keep our rates at Christopher B. Johnson, Attorney at Law, reasonable–you'll also have a fee quote or fee estimate after your free consultation.  Contact us with your questions about revocable living trusts, wills, powers of attorney, elder law, financial elder abuse, probate and probate litigation.
Social Share