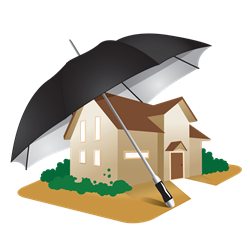 This question came up during a conversation with a colleague today, and the answer is one commonly heard from attorneys:  "It depends."
California's Code of Civil Procedure, section 704.100(c) says:
"(c) Benefits from matured life insurance policies (including endowment and annuity policies) are exempt to the extent reasonably necessary for the support of the judgment debtor and the spouse anddependents of the judgment debtor."
Thus, it's up to a judge to decide what "reasonably necessary for…support" means, and this is decided only after a creditor obtains a judgment and then attempts to enforce it–the debtor must then assert his or her claim that the life insurance proceeds are exempt under this statute.
It's further complicated by other factors, such as whether creditors can even obtain a judgment–creditors in most cases have only one year from the date of someone's death to obtain a judgment against their estate, under California Code of Civil Procedure 366.2, and this usually must be done through the probate claims process, which has its own set of deadlines.  And, it's possible the insurance proceeds would be a surviving spouse's separate property and beyond the reach of the deceased spouse's creditors.
Trustees, executors, administrators and surviving spouses finding themselves pursued by creditors should always check with experienced probate litigation attorneys to know their rights and responsibilities, as well as their responsibilities to beneficiaries of the deceased's assets, trust or probate estate. 
How can I help?
I have 18 years of experience in probate and trusts and would be happy to answer any questions you may have, at (888) 503-7615 or by email.  My offices serve clients in Los Angeles, San Bernardino and Riverside counties with locations in Pasadena, downtown Los Angeles and Chino Hills.
Social Share