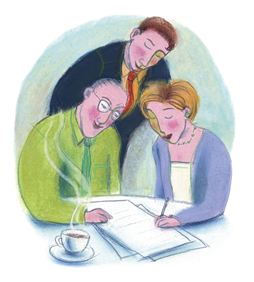 I'm pleased to announce I'm returning to private law practice, beginning January 2013.  I'll be working in estate planning, probate, trust administration and probate and trust litigation, serving you from Pasadena, as well as Chino Hills with the Skapik Law Group and Los Angeles with the Habashy Law Firm.
I've enjoyed my time at U.S. Trust, and will continue there through the end of 2012.  I look forward to serving you with the best in estate planning and probate litigation experience.
If you have questions in Los Angeles, San Bernardino or Riverside Counties, please contact me at (888) 503-7615 or by 
email
.
Social Share