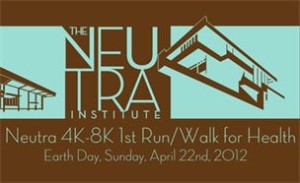 Support for cancer research and cancer survivors is important to me, hence my involvement with Pasadena's 
Cancer Support Community
 and 
City of Hope's Music and Entertainment Committee
–both are great organizations and I'll spend as much time as you'd like letting you know all the ways you can help.
My other great passion, though, is modern architecture, including the amazing and pioneering work of Richard Neutra–there's a tremendous amount of his work in Los Angeles, and it's important that it be preserved–you'd recognize his houses from L.A. Confidential, Laurel Canyon and Beginners, as well as the iconic Kaufmann House in Palm Springs.
His own residence in Silverlake will be open this Sunday, April 22, 2012, as part of his 120th birthday celebration, along with a Run/Walk–he's no longer with us, but his son Dion will be on hand and the proceeds will go toward preserving his work.
For more information regarding this, or Pasadena professional trustees, please contact me.
Social Share