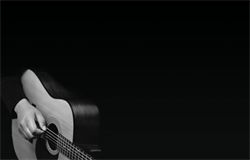 I've been a Senior Trust Officer with U.S. Trust in Pasadena almost a year now, after a 16-year career as a trusts and probate lawyer, and am also a fan of folk music.  So, I was pleasantly surprised to read the 
obituary
 of Bob Burnett, who died last December.  It turns out he was a trusts lawyer for 
U.S. Trust/Bank of America
 and 
a folk musician.
He came to Wesleyan University in 1958, and was told by his fraternity to get an entertainment act together.  He did, and with Dave Fisher, Steve Butts, Chan Daniels and Steve Trott — became the 
Highwaymen
.  In 1961, they had a number one single, "Michael," their version of "Michael, Row the Boat Ashore."  More success followed, but they disbanded in 1964 as Bob went to Harvard Law School and others to schools elsewhere.
He went on to work in various bank trust departments, eventually retiring from U.S. Trust. He did take a break to perform with the original group members in 1990 and release more albums–they came out of retirement after settling with Waylon Jennings, Johnny Cash, Willie Nelson and Kris Kristofferson, who misappropriated the "
Highwaymen
" name.
Not everyone would walk away from a successful music career to work with trusts, but he did, and that's my kind of guy.
Social Share